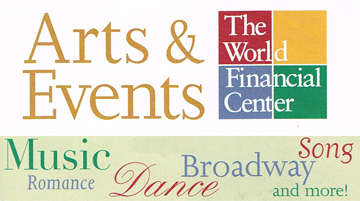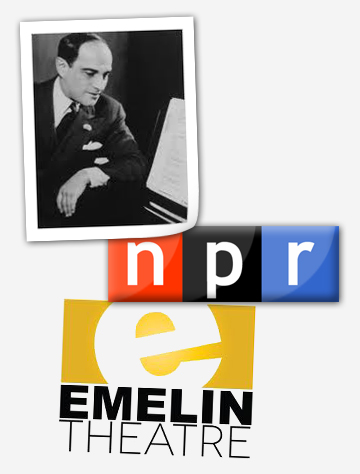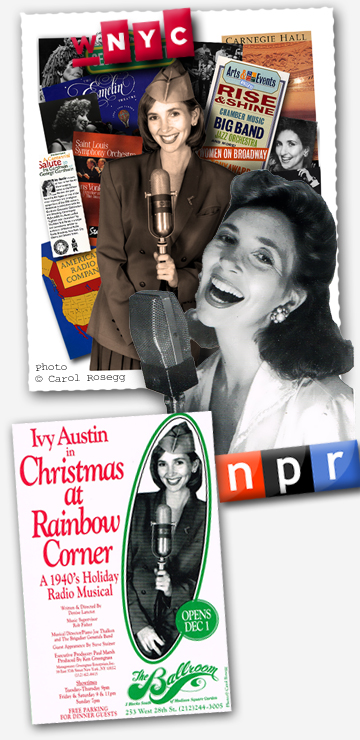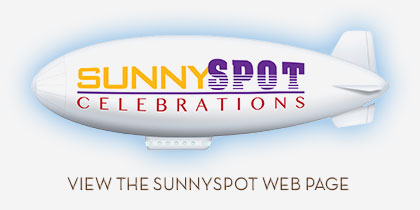 BROADWAY WEDDINGS & EVENTS
FROM THE PRODUCERS AT SUNNYSPOT ENTERTAINMENT IT'S... SUNNYSPOT CELEBRATIONS — We Bring BROADWAY to Your Guests!™
I am proud to announce my affiliation with Tony Award-winning Producers Jack Batman and Bruce Robert Harris, and SunnySpot Entertainment. As Associate Producer, and Director of Broadway Weddings & Events, I am thrilled to launch our new Division, SunnySpot Celebrations—We Bring BROADWAY to Your Guests!™
With our vast network of theatre professionals, we will be able to access Broadway Actors, Singers, Dancers, Musicians, Costumers, Makeup Artists, Lighting & Scenic Designers, Composers & Lyricists, and more, to help you create fantastic, stylish, and totally unique Broadway Weddings and Celebrations.
Email ivy@sunnyspotentertainment.com
THEATRE
MISS VALENTINE—Theatre for the Heart
PRODUCER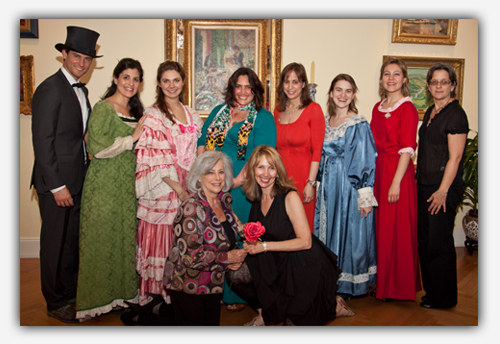 A Victorian styled Salon, featuring excerpts from "Miss Valentine," a play inspired by the life of Esther Howland, "Mother of The American Valentine." Guests enjoy gentle music of the Harp and delight in Confections as they become spellbound by this deeply romantic story. If you would like to learn more about the production, including how to book this beautiful event, visit www.MissValentinePlay.com or send me an email at helloivyaustin@gmail.com
Written by Nadine Bernard
Directed by Sarah Katzoff
Harpist, Odarka Stockert
Cast: Erin Beirnard, Todd Litzinger, Amanda Nicastro, Jessica G. Smith, and Emily Verla
Special Appearance by Nancy Rosin, President of the National Valentine Collectors Association
www.valentinecollectors.com and The Ephemera Society of America www.ephemerasociety.org
SWEETIE, Stage Reading of the New Musical
ASSOCIATE PRODUCER
The Pershing Square Signature Center
The Irene Diamond Stage
Written by Gail Kriegel
Directed by Patricia Birch
Music Supervision by Louis St. Louis
Produced by The Creative Place International & Patricia Snyder
Cast: Natalie Wachen, LaQuet Sharnell, Justin Lonesome, Melvin Brandon Logan, Garett Hawe, Bret Shuford, Rebecca Pitcher, Katy Blake, Brandon Espinoza, Timothy Ware
In Honor of the 30th Anniversary of the League of Professional Theatre Women.
LIVE CONCERT EVENTS
In association with The World Financial Center Arts & Events Program, Ivy Austin created and produced eight seasons of concert series in the magnificent Winter Garden at The World Financial Center in Battery Park. Each series was thematically based, and featured premier artists from the worlds of Broadway, Opera, Jazz, and Rock & Roll. Many of the evenings featured celebrity artists of international acclaim. All programs were free and open to the public. Audience members joined me in a weekly sing-a-long, during which we passed the hat in support of organizations including Broadway Cares/Equity Fights AIDS and Camp Broadway.
Season Eight
SPRING FEVER:
ROB FISHER AND THE COFFEE CLUB ORCHESTRA WITH IVY AUSTIN
Enjoy the sizzling sounds of the Coffee Club Orchestra as they play hot songs like "I've Got My Love to Keep Me Warm," "White Heat," "Power House," "Wild Party," and "Puttin' on the Ritz." Vocal chameleon Ivy Austin raises your temperature with her heated renditions of favorites by George Gershwin, Irving Berlin, and Hoagy Carmichael.
Season Seven
SONGS FROM SHUBERT STAGES:
A CENTENNIAL CELEBRATION OF THE SHUBERT ORGANIZATION.
Hosted by Ivy Austin
Presented in association with The Shubert Organization, Inc. and Camp Broadway. We passed the hat to raise money for a summer scholarship for one lucky child to attend Camp Broadways fantastic summer program in the performing arts. Eligible children submitted essays, and a winner was chosen.
Concert #1
featuring Christine Ebersole and Richard Muenz

Concert #2
featuring Christine Andreas, Melba Joyce, and John Weber

Concert #3
Cris Groenendaal & Sue Anderson and Judy Kaye
Season Six
THE GREAT SONGWRITERS OF HOLLYWOOD:
A CELEBRATION OF THE MASTERFUL MELODY MAKERS OF HOLLYWOOD'S GOLDEN AGE
Hosted by Ivy Austin
Concert #1
featuring Susanna McCorkle and Steve Ross

Concert #2
featuring Bill Charlap and KT Sullivan

Concert #3
featuring Mary Cleere Haran & Richard Rodney Bennett and Tsidii Le Loka
Season Five
HAPPY BIRTHDAY NEW YORK!
A MUSICAL TRIBUTE TO THE CITY'S CENTENNIAL
Hosted by Ivy Austin
This year we pay tribute to the unification of our five boroughs in a songful celebration of New York City's Centennial. Presented in association with New York City 100: The Greater New York Centennial Celebration, Broadway Cares/Equity Fights AIDS, and WNYC.
Concert #1 THE BRONX
featuring Terri Klausner, The Bronx Horns, and the Borough of The Bronx!

Concert #2 BROOKLYN
featuring Julie Budd, Peter Howard, and the Borough of Brooklyn!

Concert #3 MANHATTAN
featuring Tovah Feldshuh, Melba Joyce, and the Borough of Manhattan!

Concert #4 QUEENS
featuring Steve Ross, David Ostwald's Gully Low Jazz Band, and the Borough of Queens!

Concert #5 STATEN ISLAND
featuring Andrea McArdle, Ruth Golden, and the Borough of Staten Island!

Season Four
THE MEN I LOVE:
A CENTENNIAL SALUTE TO IRA GERSHWIN AND GEORGE GERSHWIN
Hosted by Ivy Austin
In Association with The Gershwin Centennial Celebration, Broadway Cares Equity Fights AIDS, The Rodgers & Hammerstein Organization, and The Library of Congress, Ivy presented this series to honor the legacy of two of the most important and prodigious songwriters of the 20th Century.
Concert #1 GRAND GERSHWIN:
featuring Billy Stritch and Lorna Dallas

Concert #2 GERSHWIN ON THE ROCKS:
featuring B.J. Crosby and Little Isidore & the Inquisitors

Concert #3 GERSHWIN GROOVES:
featuring The Tony Corbiscello Big Band and Bucky Pizarelli

Concert #4 GERSHWIN GALORE
featuring Douglas Webster, Peter Howard, and Ivy Austin
Season Three
THE TONY AWARDS:
50 YEARS OF BROADWAY'S BEST MUSICALS
Hosted by Ivy Austin
In celebration of the 50th anniversary of the Tony Awards, songs from five decades of Tony Award-winning "Best Musicals" are performed by a dazzling array of Broadway stars! Presented in association with Broadway Cares/Equity Fights AIDS.
Concert #1 From "KISS ME KATE" to "FIORELLO!" and "THE SOUND OF MUSIC": TONY SEASONS 1946-47 to 1959-60
featuring Judy Kaye and Richard Muenz

Concert #2 From "BYE BYE BIRDIE" to "APPLAUSE": TONY SEASONS 1960-61 to 1969-70
featuring Cris Groenendaal and Peter Howard

Concert #3 From "COMPANY" to "NINE": TONY SEASONS 1970-71 to 1981-82
featuring George Dvorsky and Eugene Fleming


Concert #4 From "CATS to "SUNSET BOULEVARD": TONY SEASONS 1982-83 to 1994-95
featuring Loni Ackerman, Terri Klausner, and Lee Roy Reams
Season Two
WOMEN ON BROADWAY:
WITNESS THE VERSATILITY, EXCITEMENT, AND STUNNING VOCAL ABILITY OF BROADWAY'S BEST AND BRIGHTEST.
Hosted by Ivy Austin
Presented in association with Broadway Cares/Equity Fights AIDS. Sponsored in part by Advantage Staffing Services.
Concert #1 LEADING LADIES
featuring Marin Mazzie, Karen Ziemba, and Sarah Uriarte

Concert #2 STARS BEHIND THE STARS--The Understudies!
featuring Betsy Joslyn, Nancy Ticotin, and Nancy Ringham

Concert #3 UNCOMMON WOMEN
featuring Terry Burrell, Andrea Green, and Merle Louise

Concert #4 TONY AWARD WINNERS
featuring Liliane Montevecchi and Rita Moreno
Season One
WOMEN IN CABARET:
TUNEFUL MELODIES, GRAND PIANOS, AND WITTY LYRICS
SUNG BY TODAY'S TOP CABARET ARTISTS
Hosted by Ivy Austin
Concert #1 featuring Baby Jane Dexter, Sally Mayes, and Ivy Austin

Concert #2 featuring Carol Woods

Concert #3 featuring Nancy LaMott

Concert #4 featuring Ann Hampton Callaway

Concert #5 featuring Karen Akers
RADIO BROADCASTS
HER FUNNY VALENTINE–A TRIBUTE TO LYRICIST LORENZ HART:
A ONE HOUR RADIO SPECIAL RECORDED AND DISTRIBUTED BY NATIONAL PUBLIC RADIO
Ivy Austin produced and performed a one hour radio tribute to Lorenz Hart on National Public Radio, recorded live at NPR's studio in Washington D.C. The show was a love letter to Mr. Hart, one of our most prolific lyricists, and was broadcast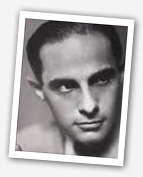 nationally on Valentine's Day. HER FUNNY VALENTINE included standards, "Isn't It Romantic," "My Romance," and "There's a Small Hotel," as well as lesser-known gems, "Dancing on the Ceiling," "At the Roxy Music Hall," and "Any Old Place With You." With the help and support of expert Robert Kimball and friends at the Rodgers & Hammerstein Organization, Ivy uncovered a few unusual Hart songs, i.e., "It's a Lovely Day for a Murder," and "I'd Like to Poison Ivy," and created a comical murder medley. The band was featured in a Spike Jones-styled version of "My Romance." The script was written by Ivy's co-host Isaiah Sheffer. Musical director Rob Fisher conducted an all-star band, which included John Frosk, Jack Gale, Jay Berliner, Artie Kinsella, and Dick Sarpola. Musical arrangements by Dick Lieb and Rob Fisher. The broadcast concluded with Ivy's heartfelt rendition of the classic, "My Funny Valentine."
A stage version of HER FUNNY VALENTINE: A LOVE AFFAIR WITH LORENZ HART was adapted from the radio broadcast and was performed live at The Emelin Theatre with music director John Oddo.
CHRISTMAS AT RAINBOW CORNER:
A ONE HOUR HOLIDAY SPECIAL RECORDED BY WNYC AND DISTRIBUTED BY NATIONAL PUBLIC RADIO
Ivy Austin and collaborator Denise Lanctot produced a WWII Christmas musical revue set in wartime London in the historic U.S. officers' club, Rainbow Corner. The script was written and directed for radio by Denise Lanctot. Music was assembled by Ivy Austin, who played a starlet entertaining our forces overseas and several other radio characters. She performed popular Christmas songs including Winter Wonderland and Silent Night, along with lesser-known songs from the 1940's, "The Fleet's in Port Again," "He Wears a Pair of Silver Wings," and "The Little Boy That Santa Claus Forgot." Rob Fisher conducted and arranged music for the five piece "Brigadier Generals Band," made of up of members of the Coffee Club Orchestra. Guest appearance by Broadway veteran William Parry. Live sound effects by Arthur Miller.
"Christmas at Rainbow Corner" was recorded live on stage at Symphony Space in front of an audience. It was produced in association with WNYC/NEW YORK PUBLIC RADIO and distributed by NPR.
A concert version of "Christmas at Rainbow Corner" was also performed with The Saint Louis Symphony Orchestra.
Ivy starred in a stage version of "Christmas at Rainbow Corner," which ran at The Ballroom in NYC for one month, and was well received by The New York Times.